The perfect location.
For
Discover our exclusive office solutions in premium locations.
Our Premium Office locations
at a glance
At YOUR OFFICE you will find unique Office & Conference solutions at premium locations (Grade A). Choose from the best addresses in town offering underground access and in-house parking. Office will be rented on an All-in basis and offer High-Tech equipment.
Rent without any fixation and with unlimited rental price guarantee.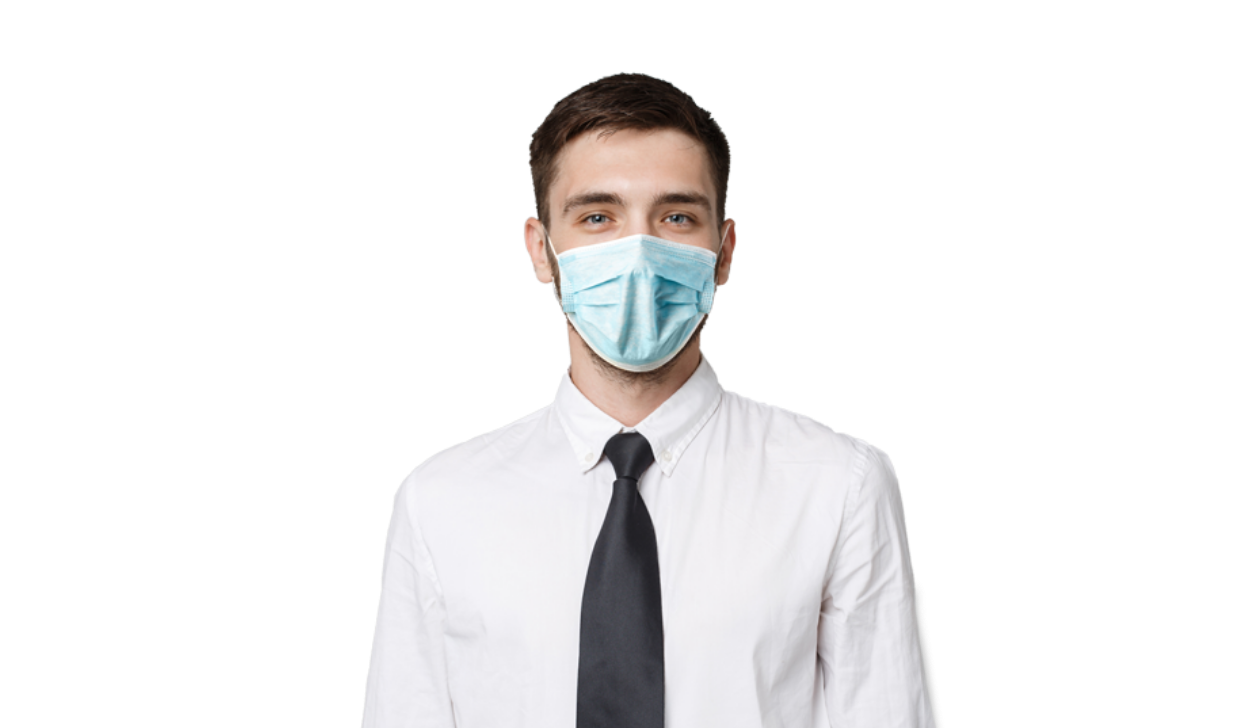 Your security means a lot to us! Therefore we take consequent measures
to ensure fail-free operations at all our locations.
Your save stay at our offices, conference- and event-locations has absolute
priority. We work permanently to reduce the risk of viral infections.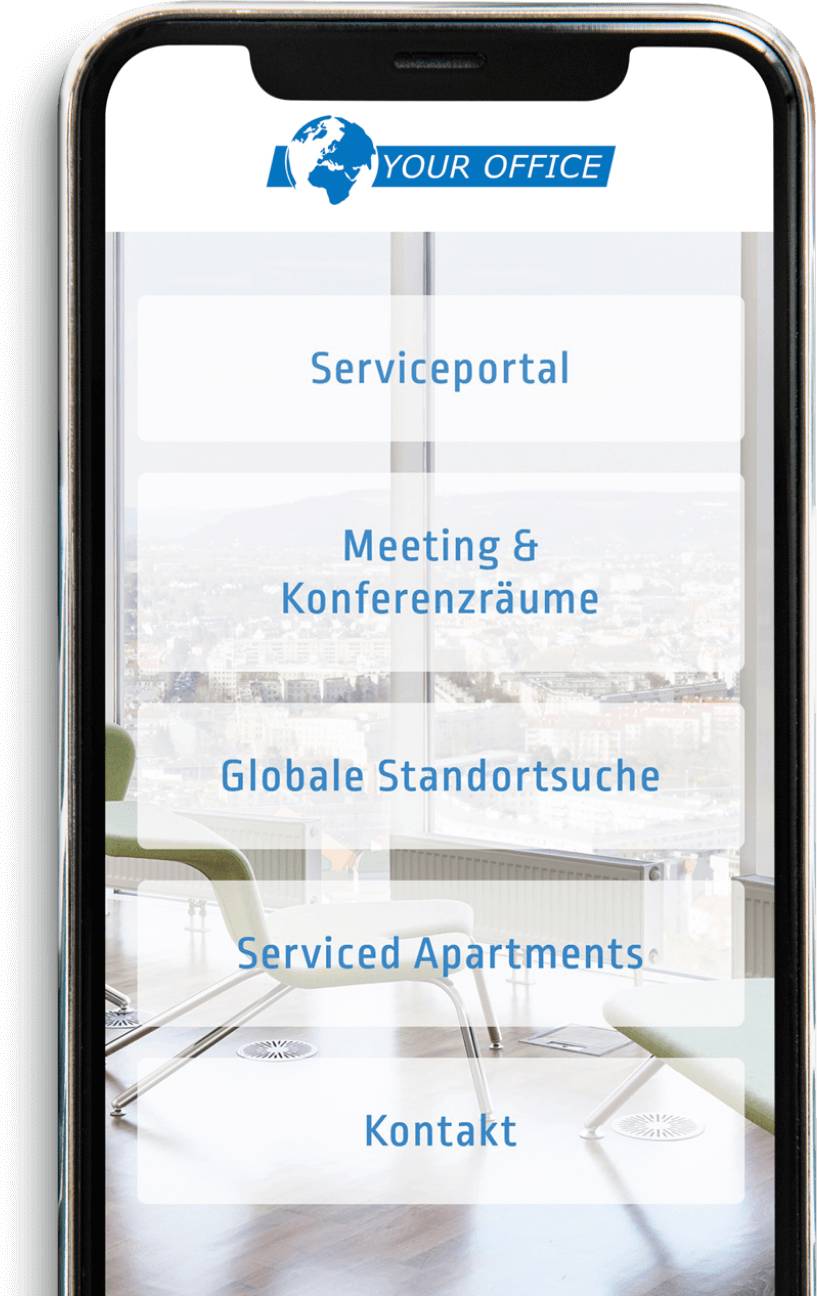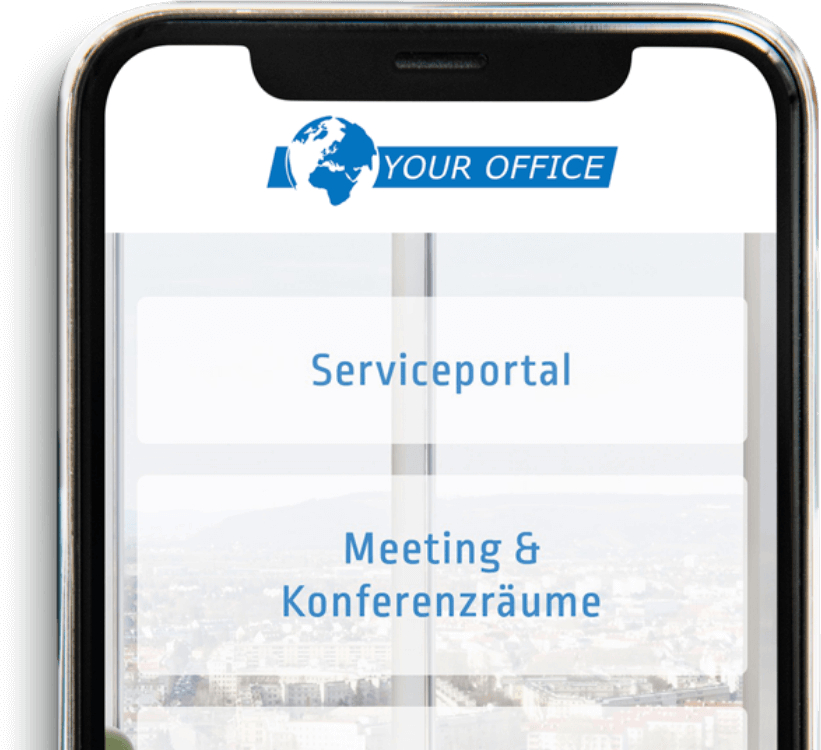 Premium Services - just a click away.
Administer your office, your contracts, your conference rooms or your apartment-bookings simply via our App. Furthermore your smartphone may be connected to our VoIP-Telephone System. Numerous YOUR OFFICE Services can be used easily via PC or Laptop via the browser.
Download the Your Office Service-App directly from App Store or from Google Play.
"Our Viennese Team is perfectly supported by the cooperating YOUR OFFICE Support Team at any time. Our employees and our international visitors appreciate the excellent infrastructure."
Mag. Franz-Stefan Weigl
Managing Director Austria
"I am glad we settled down at YOUR OFFICE because the support is outstanding and I am feeling very well here. YOUR OFFICE is dealing frictionless with our mail, telephone exchange and welcoming our guests and making their stay pleasant."
Regina Eipeldauer
Manager Office Austria
"We appreciate the excellent traffic connections for our national and international customers and the attractive and representative premises offering modern infrastructure. We also like the good price/performance ratio."
Dipl.-Ing. Werner Schwaiger
Business Development - Senior Consultant
 "The concept of YOUR OFFICE is offering many advantages for enterprises seeking to save time and resources. Outsourcing of various activities like postal services or facility management has proven to be very helpful. We also like the flexibility when it comes to contract duration."
Mag. Thomas Lanik
Member of the Board
"From the first moment on we were impressed by the quality of the location as well as the impressive ambiance. The Service – Team is acting very professional, obliging and helpful."
Yakult, Mag. C. Friese
Head of Marketing & PR
"The comprehensive, overall services and the Start-up Support by YOUR OFFICE have made our life much easier, especially in the first years of building our business. This also applies to the generation of first customer contacts."
Primeone Business Solutions, M. Veren
Managing Director
"Rarely have I met such commited and customer oriented personnel like the one of YOUR OFFICE. They are anticipating our teams every wish. Above all, access to the YOUR OFFICE community can help opening one or the other valuable door!"
Gasela, Mag. J. Aschauer
Managing Director
"I appreciate the fair and flexible rent – model offered by YOUR OFFICE. Furthermore we highly rate the friendly and wholehearted services and support by the charming Front-Office Team and the high quality of the property."
Zebra Technologies, P. Johannesson
Managing Director